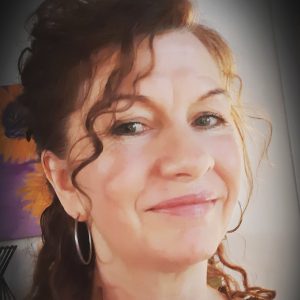 About
My journey started at a very young age when I always felt that I was a bit weird, that I wasn't like other children.  I didn't feel as though I belonged to my family and did not fit in anywhere. It is difficult to put words around the feeling but I felt different although I didn't know in what way or why. I recall reading energy as a means of knowing how a person was feeling or whether a place was safe. I felt the incongruence between what people said and the energy that they were giving off and often felt confused when others didn't seem to notice.  I felt that I was in the company of 'others, although I could not always clearly see who the 'others were. I felt their presence and I believe now that I was seeing and communicating with spirits although again, I didn't really understand what was happening. I was also very empathetic and often felt overwhelmed by people and places and preferred to be around nature and animals. I felt that I understood what the animals were wanting, (we always had a houseful of animals back then) and I felt comforted when walking amongst the trees. I did not think that I had any particular abilities as it wasn't something that I talked about to anyone. I also communicated with 'someone' inside of me although I didn't know who this was. I loved spending time with my nan, who would hold Ouija sessions, and was often called a witch. Nan had a way of reading people and was very powerful in her own unique way. She wasn't someone you would want to get on the wrong side of!
When I was much older and I looked back I was able to understand that I was using innate abilities that we all have as children. Most often though, once we get a bit older we usually end up ignoring these abilities as most of us are not encouraged to continue to use them.
I also recall the constant feeling that there was more to life than what appeared on the surface and I was always trying new things, experiencing what the world had to offer in search of answers. I knew on some level that there just had to be more to life. I, like so many of us, believed that the answers were out there in the world. It didn't occur to me back then to look inside of myself for answers.
As I entered my adult years, parenthood became my priority and my inspiration for working on me. I innately knew the importance of the 'Mother' role I had chosen and it was what drove me to look inside for answers and guidance.  However, I didn't appreciate the full potential within myself and my children (and of course each and every one of us) until I started studying.
It was when I was studying psychology that I came across Eckhart Tolle's masterpiece "The Power of Now" and I really started to open up to the infinite potential of us human beings. This was a fork in the road really which gained momentum by 2012 when my life hit another crisis,  (I seem to have had many over the years) and I was forced to take stock of everything about myself and my life.  I felt an overwhelming desire to go further 'inside' and to really look and try and understand what was going on. It was tough but at the same time an amazing period of personal growth and understanding. Looking back I can see that every time I went through challenging events, I experienced immense growth (as we all can of course).  Synchronicities happened continuously and life started to feel very 'real'. I began to feel comfortable in my skin, feeling like I didn't have to prove myself to anyone anymore. It was so empowering!
It was as it turns out, it was the opportunity of a lifetime and I feel very blessed for this 'dark night of the soul' experience. I researched, I experimented and I expanded! Slowly I learned how to become my authentic self and to live a more soul-aligned life. Becoming more of who I really was, meant that I was more comfortable in owning my more psychic abilities (though still not ready to share with many). I also found myself jumping down lots of rabbit holes and along with the many different courses and workshops I took along the way, I found that my soul-aligned journey was creating an amazing and fulfilling life for me. I wanted to share what I had learned and was still learning, and always looked for opportunities to assist others in this area.
Holding Space for Souls was originally birthed over three years ago as a result of me following those inner niggling flutterings that were telling me that I was here to do something else. Something more in alignment with my soul's journey. So, I put my formal studies together with my life experience and began to offer natural health services that included Counseling, Pregnancy, Birth and Postpartum Doula, End of Life Doula, Energy healing/Reiki, and Flower Essence Therapy. Since then my services, which are now aimed at solely supporting women, have become more streamlined. Please see the menu for the current services.
When I am not holding space for souls you will find me with my life partner, my family, painting, or out in nature. There is a large rock overhanging a steep bank on the land where we live and you will often find me there. It is one of my favourite places to hang out with our four-legged family members or to meditate.
"Tracey is magical. She is warm and kind and makes time for her clients and really listens to their requests. Tracey made an extraordinary amount of effort to make sure she was here for my husband and me, both physically and emotionally. I felt really safe and supported in Tracey's presence. She was very professional in her approach and she respected my wishes. Tracey has knowledge and wisdom in this field and genuinely cares about her clients." "Thank you Tracey."
"Just being around Tracey and her beautiful big calming energy is healing in itself! I can't recommend her enough!"